Our Services
We have been serving Kansas customers as well as National Accounts since 1972.
Services
Below is an overview of the services and solutions Schurle Signs Inc. provides. At Schurle Signs Inc., we have been serving Kansas customers as well as National Accounts since 1972 and aim to provide the same convenient, quality service that has made us a leader in the sign industry.
If at anytime, while you are browsing through our services section, you have a question related to any of our services don't hesitate to call us at 1-800-779-7446 or send us an e-mail at info@schurlesigns.com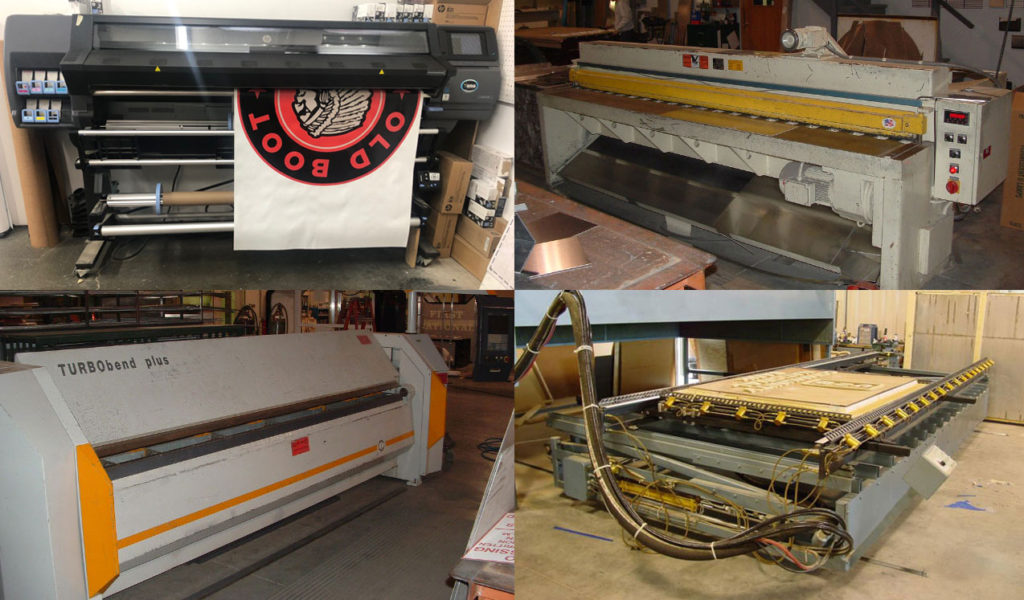 On-site Sales Counseling
Our sales staff will meet with customers at their location to develop a plan that meets each customers unique situation. Sign type, size, design and location will be discussed to maximize it's effectiveness. Purchase, lease and maintenance contracts are available to meet each individual need.
See our Contact Page for the location nearest you.
Manufacturing
Our (2) production facilities house 25,000 sq. ft. production space as well as outside storage. Both locations feature state of the art equipment. In-house channel letter fabrication, sheet metal fabrication of steel and aluminum, computerized vinyl cutting, HP latex digital printing and router tables, paint mixing stations for plastic and metal, 8' X 16' plastic vacuum former, illuminated awnings are fabricated utilizing the steel stitch system. See our products icon for samples of finished products.
Installation and Service
Capabilities of the sign company also impact the business person. The experience and equipment of the sign company is a consideration. The reach - can the sign company work efficiently in a certain region or does the company have national contacts allowing for a multiple site install program.

Our fleet of trucks and equipment include:
· 1 - XLR52 crate truck with in bucket remote
· 2 - LS60 crane trucks with in bucket remote
· 1 - SC62 crane truck with in bucket remote control
· 1 - SC75 crane truck with in bucket remote control
· 2 - 853 bobcat with 36"X 10' auger and trailers
Upkeep
Signs with LED's or lamps out or in general disrepair project a distracting image. Several signs in an area that need attention will make an area seem unsafe or to the extreme "blighted." Clean, well-maintained signs help keep businesses safe and productive.
Schurle Signs provides a wide range of maintenance services. See our Contact Page page for the location nearest you.
Wholesale Plastic Vacuum Forming
Our 8' x 16' Shuman oven allows us to form polycarbonate and modified acrylic plastic faces. We choose to sell smooth pan and embossed formed plastic faces retail to our customers and wholesale to the industry nation wide.
Schurle Signs updated our sign and awning and we still get compliments on it 5 years later
I would absolutely recommend Schurle Signs to any business. From start to end, they were absolutely awesome!
Schurle Signs has helped us out twice with signage needs and they have been amazing to work with both times. Prompt and professional!
These guys did a fantastic job for our business. Interior, exterior, and temp signage of all different kinds. Professional experience and quality, long-lasting product.
Contact Us
At Schurle Signs Inc., your input is essential to our business.